Editorial/ UI Design


And if Only One More...
Timeframe:
2009-2015


Role:
Author
Graphic Designer
Tools:
Photoshop
InDesign
Muse
Illustrator
Book Design


My senior year thesis was creating this book about the old Metro-Detroit hall show music scene, which I grew up involved in. An initial draft was put together in roughly three months to be complete in time for our senior show. After which it was placed on the back burner only to be fiddled with in fits and starts over the next few years.

In winter 2015, I cleared up the time to make a serious push to finish the book. I completed a new cover and many design tweaks. The complete project is now a 170-page full-color book. It features interviews with many of the people involved as well as numerous scans of show flyers and many pictures from the era.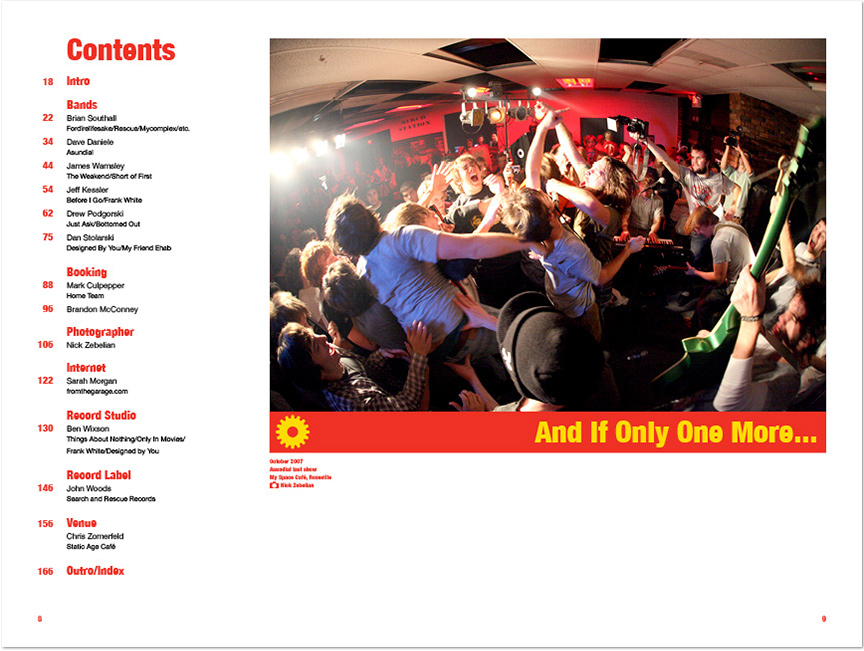 Web Design


When wrapping up the book, it became clear it would need a web presence to get the word out. I used Adobe Muse to quickly put something together that was visually pleasing, while not having to waste tons of time doing it by hand. The page includes a purchase link, details about the book as well as links to videos/music by bands involved.